Home
Powered By Planning®
In today's tumultuous markets, it's important to know where to put your hard-earned earned money. At Manchester Financial, we get that. We know that finances, like life, are not black and white, and that your situation is unique to you. We understand you have worked hard to save for your goals and helping you achieve them is not a cookie-cutter process. That's why we make it our goal to help you realize yours on a personal level by working alongside you to create a plan which works. When it comes to investing, we believe that achieving your goals is a long-term process which requires careful analysis and wise market decisions. We believe in a balance between taking risks and achieving returns and our experience over the years has taught us the value of personalized financial planning, attention to detail and always being ready to adjust to take advantage of an ever-changing world. Finally, we believe that when it comes to achieving your financial goals, peace of mind comes from working with advisors you can trust.
Edison

We've helped hundreds of Edison employees retire sooner and better.
Read More »
Ed Slott

Financial advisors who are dedicated to protecting and improving their clients' wealth.
Read More »
Amgen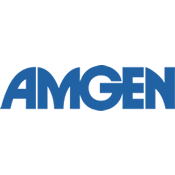 For decades we have helped Amgen employees make the right financial decisions.
Read More »